Island Style's Mission Statement: design and construct the most versatile, efficient, sea-worthy, shallow-drafting, hottest-looking and best-performing boat possible. That's quite a mission statement and it would require quite a team to pull it off. After years of research and input from over 100 avid sportsfishermen, Scott Quaintance put together just such a team and called his new venture Island Style Custom Yachts.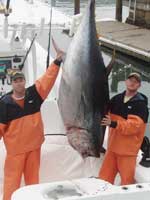 With salt in their veins and boats on the brain, the team worked to combine the ride and sea capabilities of a Carolina boat with the sleek shear lines of a Florida boat. The concept called for a hull design that would get you out there, raise fish, and bring you back in style. Comfort and fuel efficiency were absolute musts. For this, Island Style Yachts hired world renowned naval architects Donald L. Blount and Associates, Inc.

Once it was determined that a cold mold process would be used, Quaintance sought out the best, hiring Dennis Denzin, to run production for Island Style Custom Yachts. Dennis had spent more than 12 years working with custom boat builder Buddy Davis.

Working closely with Quaintance and Blount, Dennis Denzin brought his decades of experience in the cold molding process to the design. The plans would require the best in master builders and hand craftsmen. Denzin was able to pull from his vast list of contacts up and down the east coast to bring in experts in every phase of the boat building process.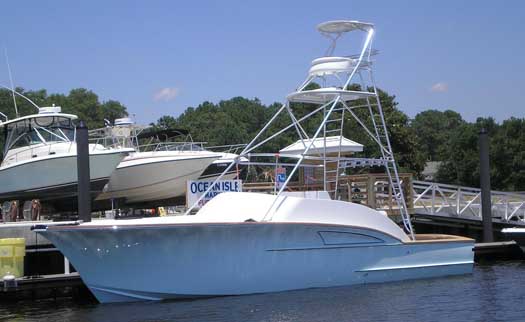 Designed and built to be run hard and fished hard, Island Style custom boats aren't built overnight. Each one is designed specifically for the task at hand, using the highest quality materials to ensure decades of uncompromised performance and durability. They are truly hand built with hundreds of thousands of man hours required for each one.

Island Style Custom Boats – a company born out of an addiction to high performance custom boats.

Give us a call and we will design the boat that can put your dreams to the test.